At the cutting edge of technology, the AEF-certified ISOBUS terminal, offers a multitude of applications as standard.
The 8" CCI 800 display is the optimal size to control a large number of machines: control your machines efficiently!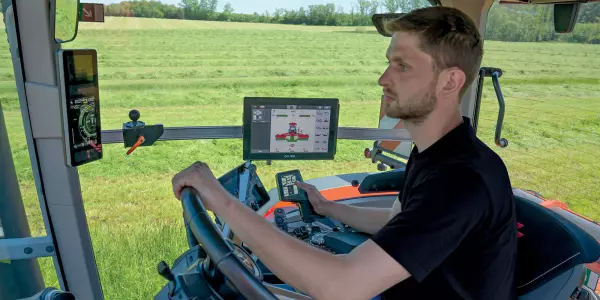 Revolutionary and easy to use! This is the sensation when using the CCI A3 ISOBUS joystick.